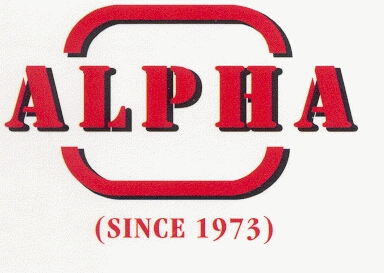 [Home] [Products] [Profile] [Contact Us]
Alpha Power Supplies Ltd. - Company profile
Alpha Power Supplies Ltd. develops, manufactures and markets transformers for the electronic industry, radio and audio industry, telecommunications, automobiles and all other industries with a requirement for transformers and the relative magnetic components.
The company was founded in Hong Kong in 1973 and has since expanded considerably so that today, Alpha Power Supplies Ltd. is one of the major producer of transformers, chokes, inductors and coils.
We began our production in Shenzhen, China since 1983. Todays around 800 people are employed at our Shenzhen factory and Hong Kong office with a combined floor area of 4,800sq.m.
Alpha Power Supplies Ltd. has been ISO 9002 certified since 1997. The quality system has been upgraded to ISO9001:2000 since December 2002 [Click here for ISO 9001 Certificate]
Alpha Power Supplies Ltd. is specialized in producing tailor-made transformer solutions based on either customer specifications or close development cooperation between the customer and Alpha Power Supplies Ltd. development department.
The product range consists of :

| | |
| --- | --- |
| * Mains transformers | * Current transformers |
| * Line transformers | * Toroidal transformers |
| * Choke coils and Inductors | * High frequency SMPS transformers |
| * Telecommunication transformers | * Adapters and Battery Chargers |
We can provide the above products with good quality, on time delivery and sales services at very competitive prices. Our company policy is to bring all our Customers and Suppliers as business partners who will achieve added value in the process.
Alpha Power Supplies Ltd.'s sales and marketing are based at the head office in Hong Kong. Majority of our total turn over is for export market to USA, Japan, EU-countries and S.E. Asia.
Our customers are with global reputation, including

| | |
| --- | --- |
| * Astec/Emerson | * Danfoss |
| * Flextronics | * ABB |
| * Honeywell | * Nokia |
| * Texecom | * Siemens |
---
[Home] [Products] [Profile] [Contact Us] [Top]
Suggesting you to use 800X600 / High color, and IE5.0 or above for browsing this website!!